We believe everyone in the world deserves good love. These married couples are living proof that Whispark really helps members around the world meet someone wonderful. Let's share their joy.

If you have found the love of life through Whispark, we'd love to hear your story.
Love at First Sight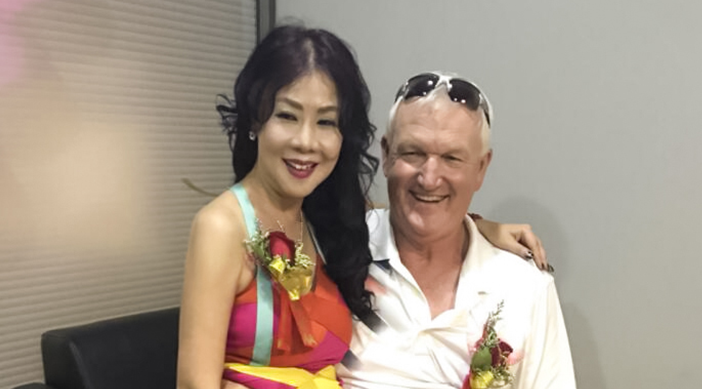 We met on Whispark
I would say Lulu is the most beautiful woman I've ever met. She means so much to me! First time I saw her profile on site, I can't help myself writing her a letter! We have constant interaction on Whispark. And we went along with the letters and chats before we decide to meet up in China. I could feel her love and care and I firmly believe she is the Right one I am looking for! Whispark is really an exciting, rewarding experience that really works! Thank you so much Whispark!
Our Stories
I and my lady May met on Whispark. Her smile is the most beautiful I ever saw. We first met in Hongkong. Her sexy appearance impressed me the most. I can't tell how much I like her when we met. I am now still staying in Hongkong and living with her. I met all her family and friends. They are so very nice! And we are gonna to marry soon. Wow, I am so lucky!

Hamish

We already got married, yes, we live a happy life together now. So helpful the Whispark site. At first, I didn't believe I could find my love through Whispark until I met Selina. When I got to know her more, I fell in love with her. I am her husband now. I am the most lucky man to fall in love with her and have her my wife! That's how good it was. I love her so much!

Nolan

68 years old is no longer a young age. I thought I won't meet my love. But Whispark changed my life by bringing me my destiny- Xixi. When I first saw her pic I felt in love with her. We chat online almost everyday, and we have a very good feelings towards each other. My lonely heart is fulfilled by her since our encounter! Whispark is never a regret experience. I love Xixi!

Edward