Nolan and Selina Got Married!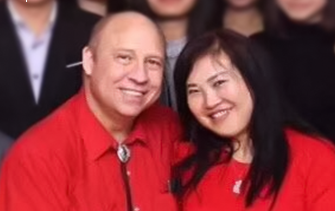 We are glad to share the joyful information to you: the couple who meet on Whispark have found the fate and got married! Here's the romantic story Nolan share to us. Let's jump into the ocean of love!
Me and Selina already got married and we are living a happy life together now! It is quite unbelievable, isn't it? It was a really great experience on this site. I actually didn't expect I would find a woman who would marry to me here.
Online dating was still new and strange for me, I was a little shy and bad at online conversation at the beginning. But Selina was so open-minded and talkative, she led me the way. It takes a lot of effort to maintain a relationship online, it is not like in real life. Like in real life, if she is angry, you could jut give her a hug or kiss which can make things simple. Patience and good temper are very important if you meet your girl online.
There was a time, we both were very busy at work, and we didn't live in the same city. In that period, I was in a bad mood and with terrible temper. But every time I received Selina's message, I felt so happy. Though sometimes I might be impatient, Selina had been always gentle and listen to me. Then we tried call each other more and more, I think calling is the best way to connect if you cannot meet. We almost talked everything at that time, it feels very good. Honestly, we also overcame many difficulty to make it today, but it worth it!
Thanks for Selina coming into my life. I think I am the most lucky guy to fall in love with her and have her my wife!