My Amazing Experience on Whispark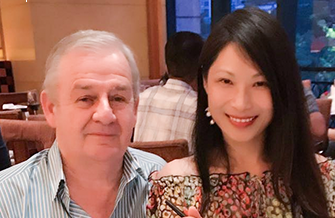 I went on Whispark after a friend told me. It would be good for me to get out there since I hadn't been meeting someone for years. A couple of days into using this site, I started talking to May. We had talked a lot and get more and more into each other. Then I messaged through the site and eventually got a call from her. So we started talking on the call instead of just text. It is really different between them. I suggest you guys try Call Service if it's possible. When you hear your lady's voice, you would definitely feel the strength of the the chemistry of love.
Yes, we decided to meet in person after many calls. It actually took a long time to finally see her. Our first meet was in HongKong. Her sexy appearance did impress me the most. I can't tell how much I like her when we met. It was in a western dinning room with romantic candles, wine and music. Everything seemed so perfect. But I acted a little nervous and shy since I hadn't dated for a long time. May was very talkative and always tried to make me feel comfortable. She is quite sweet. After dinner, we went to Victoria Harbour and some other places. And the rest story was history.
Now I live in HK and living with her. I have also met her family and friends. They are so nice. Thanks to Whispark, I met May! We are getting married soon! And we plan to travel some countries for our honeymoon. Wow, I am so lucky! I would say it is the most amazing experience in my life.
Hamish