Tips of first date for men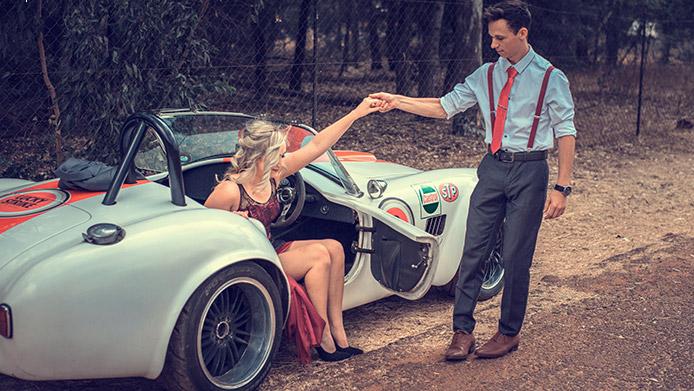 Do you feel nervous during the first date? Or feel anxious all the time before it? Don't worry, asking the lady out is a very big first step for your relationship. Now all you need to do is checking these dating tips and make your appointment.
Dress well
You know, when a lady hanging out with the guy she's interested in, she will dress herself perfectly, showing that she's taking your date important. So why wouldn't you do the same to her?
You don't need to spend all day on it like a lady. Take a shower before the date, clean up your breathe, brush your teeth, and pick up the clothes make you look and feel great. Let her know that she's worth your time and effort.
Don't be late
This should not surprises you as it's a general manner to show up on time. But it's the important thing you should notice for the first date. Because being late shows you're unplanned and make her feel you didn't take the date as priority. And plus, it's just annoying to awaiting someone.
Don't just talk about yourself
She won't like you when you make her overloading about yourself. Ask her about her family, interests and goals but not too detailed. Just let her know you're interested in her and want to know more about her. If she feels like knowing more, she shall ask and that's how we start a back and forth conversation, instead of being a speech giver.
Have a well-prepared plan
This might be the most important step to a first date. There's a formula for you to make a date fun - A MEAL PLUS AN ACTIVITY. First, take her to a nice restaurant but not a formal one, which will make her stressful. Then to the theater or the funfair would be the nice choice to get her closer.
But don't let her know the whole plan what exactly is. You know, lady just loves surprises. And it makes you look fun and spontaneous.
Keep in touch
She definitely doesn't like to wait for your call for few days after your first date, and figuring out why he doesn't call me, or if he would like to go out with me again. So just call her the next day and schedule the second date immediately and keep texting her everyday till the next date.
Whispark hopes these tips could help you out and make your first date go well. And the most important thing, have fun with your lady!