5 Tips for Men over 50 to Enjoy Online Dating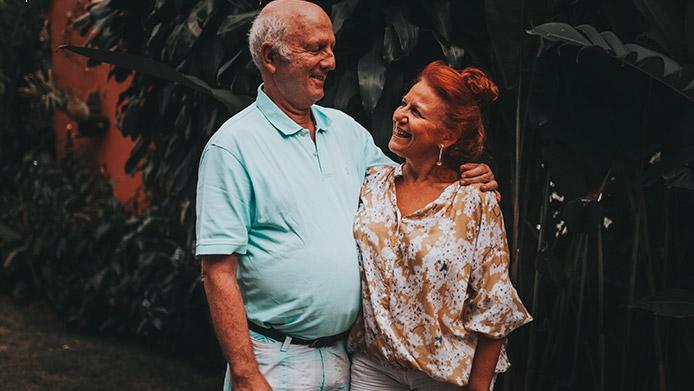 If you find yourself single for years and would like to start a brand-new relationship, you'll find that you are not so familiar with current dating landscape. We have made a research among 600 men over 50, and we found that most of them prefer meeting online.
The reason is obvious. If you were to log on to an online dating site, especially an international dating site, you would be surprised by the extremely wide range of potential matches. Although you may not interested in every match, this will still leave you with a vast amount of people to choose from. Online dating sites are simply that massive in scope.
You never really know if there's potential for a relationship until you meet someone face to face. But if you put yourself in the best position for success online, stick to the process, and meet enough people, odds are extremely high that you'll find someone. And to better help you find your soulmate, here I have some advice for you.
1. Choose the best website for you.
There are a number of online dating sites out there, especially for people who are 50 and over, so spend some time researching senior dating sites that best fit your needs. It would be wise to search out sites that align with your values and relationship goals, so take your time looking for the best one for you. Some websites are paid, which normally means they have more real and serious members, as well as safer platform and higher quality of services. But it is OK if you just don't want to pay for a relationship and tend to choose the free website. All depend on you!
2. Don't be afraid to be yourself.
Preparing an online profile can be a little awkward at times. No one really likes talking about themselves. But this is your only opportunity to let your wonderful personality shine through, so don't be afraid to express your unique self.
Sharing your interests, you are not only talking about yourself, but also seizing the greater chance to find someone who will be suitable for you. It's a good idea to introduce yourself along with the right photos that really show off your radiant self. Because photos are key!
3. Don't forget to be playful.
Dating is supposed to be fun! Don't forget that part. So flirt! Engage with your matches in a playful manner. Reveal your easygoing, light-hearted side and don't be afraid to feel like a kid again. That's the wonderful part about love—it makes you feel young at heart no matter what age you are.
4. Meet in a safe place.
When you meet someone who you're interested in, you may want to meet him/her face to face. But don't exchange phone numbers right away. Choose a safe dating website may protect yourself from romance scams. Agree to meet in a safe public place, like a coffee shop. This is crucial since you need to vet this person, and discover that they're who they say they are. Let your friends and family know where you're meeting and when. While most people are honest and have good intentions, it's always better to err on the side of caution.
5. Don't take online dating too personally.
Online dating can be messy. People flirt and engage, and then disappear (otherwise known as "ghosting"). You might even go out on what you think was amazing date, and then never hear or see that person again. While it's easy to feel rejected, it's crucial to understand that dating is a numbers game. Sometimes we need to kiss a lot of frogs (or chat with them anyway) in order to find that one match who will stay for the long haul. Try to see dating as a fun opportunity in which you get to know a number of interesting people who are all helping you along your journey to find the true match for you.
Ultimately, dating should be an enjoyable experience. Online dating might be a new experience for you, but that's what makes it even more exciting. Take the risk, and you never know, you might find love the second time around.